Garden Composer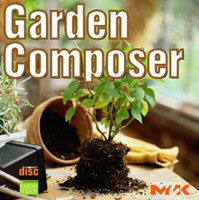 Brand New - CD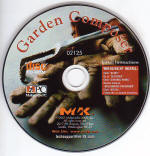 While using the encyclopedia, you may select plants by various criteria like a color, flowering time, fragrance, etc.. and then place them in your garden plan. The flowering and foliage calendar also allow you to choose plants according to when they flower and bear leaves, and the color of their flowers or leaves. The encyclopedia contains information on over 1,500 plants. Information is bases on 25 parameters (such as form, size, color) and each plant is illustrated with at least one color picture.

For each plant you can define possible diseases that it might suffer from is catalogued. For each plant there is a full care calendar, indicating what gardening tasks it requires and when. Some of these are even illustrated with animation sequences. You can build up the design of your garden using the simple elements, (e.g. fences, paths, ponds), and then print it out as a record. With the help of this program, you can also see what the change in flower and leaf colors will be for different months of year.

The program can also allow for garden lighting and illustrate how your garden will look at night. Add some fun and play music while getting your gardening tips. Includes retail CD in windowed sleeve - all documentation on CD.
Garden Planner
A graphic editor, specially developed to produce plans for gardens and parks. Contains an editable plan of your garden, that can be viewed in day or night settings, or at different times of the year! The editor uses realistic images of garden objects to produce a *viewed from above* plan of your garden. The main editing features include:
Automatic overlapping and merging of objects

The scaling and rotation of objects

The saving / loading of garden plans

Scrolling of garden plans

The smooth Zoom feature

Viewing the garden in different months

Viewing the garden at night or during the daytime

Guiding grid placed over the plan

The selective display of objects on plant

Compatibility with OLE 2 standards
Encyclopedia of plants
The name - Common and Latin classification

The appearance - (Image of size 200 * 200 pixels 256 colors)

View from above for the garden plan of scale 1:100

Silhouette - a monochrome depiction 100 * 137 pixels

The type of plants - deciduous and coniferous trees, bushes and hedges, herbs, grasses, ferns, climbers

Light, moisture and temperature requirements

Height, width and life expectancy information

What the plant can be used as

The periods of flowering and leaf bearing

The color of fruits, flowers, leaves and autumn leaves

Plant diseases (Plant Diseases Dialog) lists diseases that may affect individual plants.

Allows you to write comments on the garden, plants within the encyclopedia, or any individual object or plant in your garden plan.
Windows 95, 98, XP

Pentium processor

8MB of RAM minimum

CD-ROM Drive